How to combine multiple web pages and print only what you want...
PDF version
Well... it is a problem that most of us have faced recently. Especially with the growing number of banners and images on web sites.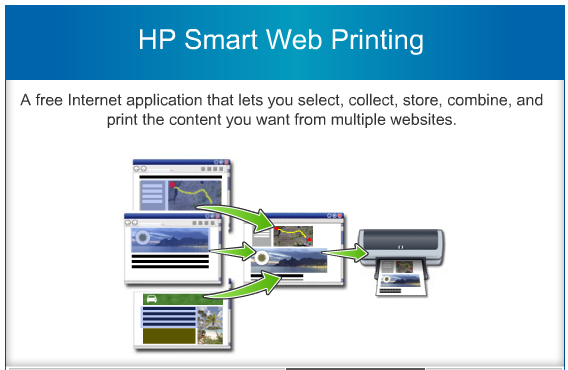 So, here is a quick and FREE solution from HP:

HP Smart Web Printing lets you select, store and organize text and graphics from multiple web pages and then edit and print exactly what you see onscreen. It gives you the control you need to print meaningful information while minimizing waste.
Try it out or download it yourself
Other solutions exists including vairous plug-ins like Screengrab for Firefox and screen capture tools like Snag-It and Hypersnap for Windows or gscrot for Linux.